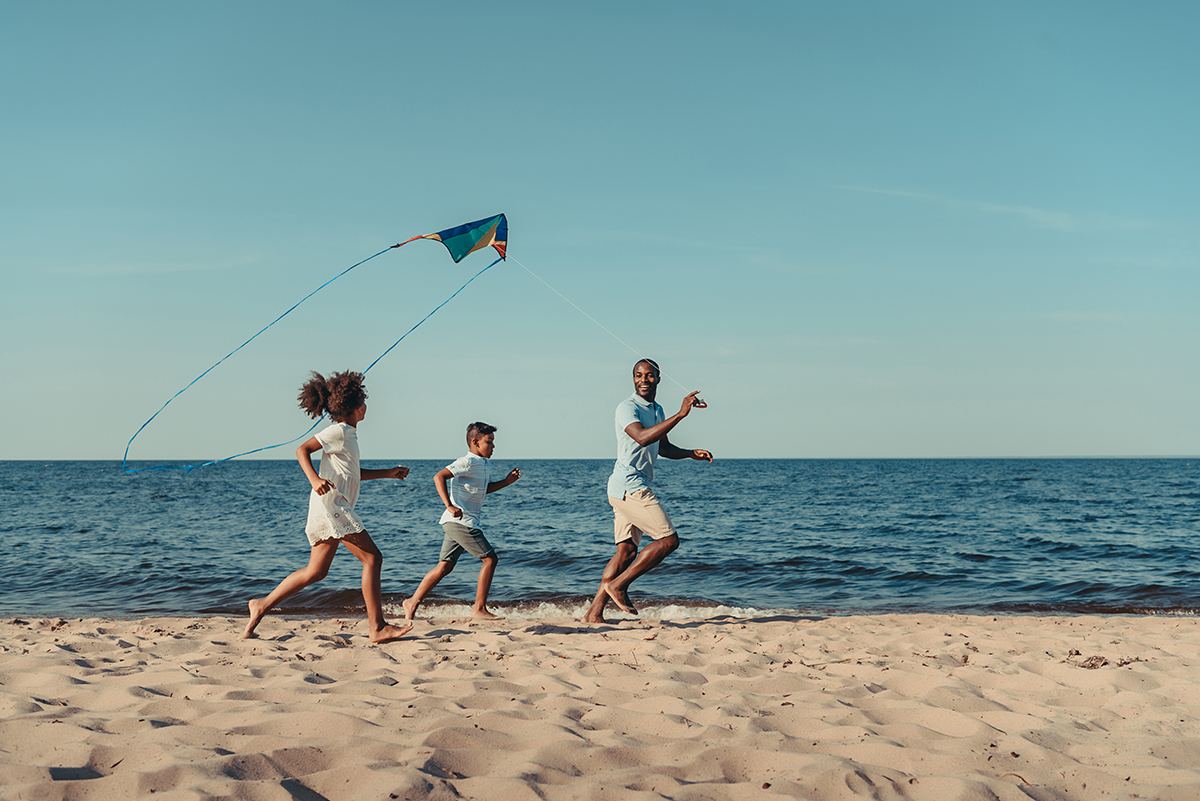 Summer is finally here! How do you plan to make the most out of your summer and make great memories? With consumer debt a growing concern for Canadians, many families in Simcoe County are choosing the 'stay-cation' option rather than a costly vacation away in order to save money.
If a 'stay-cation' is part of your summer plans, you're in luck. There are a ton of great festivals, activities, attractions and events happening in Barrie and surrounding areas all summer long. Here are just a few of the things to add to your summer to-do list:
1.Barrie Jazz & Blues Festival
An annual tradition, the Barrie Jazz & Blues Festival runs for over a week each June and provides an opportunity to catch some amazing talent at one of the fabulous host venues. You don't need to be a jazz OR blues enthusiast, you just need to like live music! For more info, please check out the Barrie Jazz & Blues Festival here.
2. OK Fridays
Fridays are awesome, especially with OK Fridays at Burl's Creek. A Farmer's Market with a little bit more, OK Fridays offers live music, art and artisans. Start your weekend off right with a visit. To learn more, check out the OK Fridays website here.
3. Kempenfest
Does summer even happen if you don't go to Kempenfest? A long-running summer tradition in Barrie, Kempenfest is one of the largest arts and crafts festivals in North America. There's also great food, live music & an amusement park area. To find out all the info, visit the Kempenfest website here.
4. Explore Downtown
Haven't been downtown in awhile? Spend an afternoon exploring the heart of the city – start with some art at the MacLaren Art Centre, followed by a coffee or glass of vino at one of the many fabulous cafes and restaurants. If you like to shop, downtown Barrie is home to quite a few unique offerings – everything from crystals to home goods to locally-made clothing. Be sure to check out the farmer's market on Saturdays!
5. Take a Dip
On a hot summer day, nothing beats heading to the beach and taking a dip in gorgeous Kempenfelt Bay. Barrie has many beautiful beaches (plus a fun splash pad) to bring the family for the day. Not only is this an activity everyone will love, it's also an inexpensive way to enjoy the gorgeous summer weather. Don't forget the sunscreen!
 6. Go Camping
Summer is the perfect time to get outside and enjoy the great outdoors. Barrie is situated close to several provincial parks that offer camping, including Bass Lake Provincial Park and Awenda Provincial Park.
7. Craft Beer Festival
Another festival to check out and enjoy – Craft Beer Festival celebrates everything craft beer and showcases the amazing pints from several local breweries. To discover more, check out the Craft Beer Festival website here.
 8. Promenade Days & Canada Day Celebrations
Celebrate Canada with fireworks, rides, food, fun, shopping and more! Promenade Days is what summer is all about. Check out all the details here.
9. Lawnchair Luminata
Watching a movie under the stars? So fun! Lawnchair Luminata gives you plenty of opportunities to bring the family, your blankets (and snacks), and enjoy a free flick outside. For the full line up, visit this link.
10. Barrie Dragon Boat Festival
The Barrie Dragon Boat Festival is fast, exciting and happens in August each year. If you're not participating this year, you can still pick your favourite team and cheer them on from the sidelines. Learn more about this awesome local event.
These are just some of the great things you can do, see and explore in Barrie this summer while creating lasting memories. It's truly a fabulous area to live, work and play in. If you are looking to move to the Barrie area (or are a current resident looking to buy a new or first home), I can help you find the right mortgage solution. As an experienced mortgage broker working in Simcoe County, I love helping my clients find the mortgage that is the right fit. Contact me today at (705) 315-0516 and let's chat!