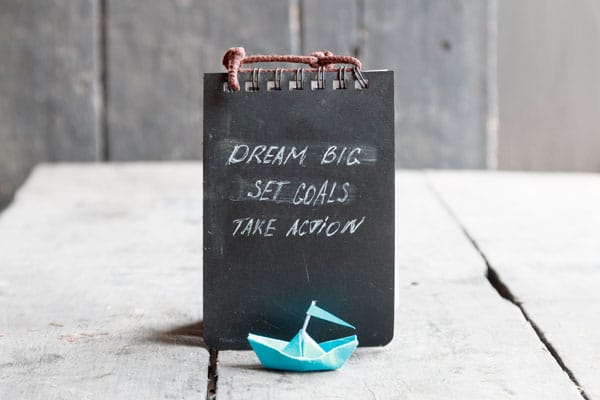 If you're tired of renting or want to move into your very own space, it's a great time to think about buying a home. Not only are there a lot of affordable options to choose from in Barrie and Simcoe County to meet your specific needs, but there are great mortgage interest rates right now to take advantage of. Before you apply for a mortgage however, you need to start thinking about your down payment options. Have you started saving? Do you have an idea for how much you'll need? Let's have a closer look at down payments and how you can reach those down payment goals:
What you need
Canadian law requires banks and lenders to only approve a maximum loan of 95% of the value of the home, which means you need to come up with the rest. However, mortgages that only have a 5% down payment are considered "high-ratio mortgages", meaning they come with a lot of risk. For this reason, you'll need to pay for mortgage insurance to cover up to 20% of the down payment (through the Canadian Mortgage and Housing Corporation (CMHC), Genworth, or Canadian Guaranty). If you can save 20% of the home's value however, you can likely skip this mortgage insurance step altogether, which saves you time, paperwork, and money. Whatever your estimated down payment amount may be, let's dive a little deeper into some great options and savings tips to get you closer to becoming a homeowner:
Gifts
If you've got parents, grandparents or other close family members who want to help you put a down payment on a new home, gifted money can be used. However, everything must be carefully documented with bank statements, letters from the 'donor', dates and so on. There must be a clear paper trail that shows this gift is intended for you and your home purchase. Keep in mind however, that even if the entire down payment is a gifted amount, in order to be approved for a mortgage you still must meet their eligibility criteria to show you are a solid applicant and can meet the financial obligations of having a mortgage long-term.
Save like crazy
The reality is that most people don't have family members who can help them with a down payment, so committing to some serious saving tactics is another way to reach that down payment goal. It also shows lenders how committed you are to home ownership, and that you can look after finances and follow a budget. Saving money may mean some sacrifices, but when you get to finally move into that home and start building a new life, maybe a family (and some equity!), it's definitely worth it. By temporarily cutting back on meals out, expensive vacations, extended cell phone plans, TV/gaming or other subscriptions, shopping sprees and so on, you'll quickly see the money accumulate. For more information on saving like crazy for your down payment, click here.
Home Buyers Plan
The federal government offers a Home Buyer's Plan (HBP), which allows first time home buyers to withdraw (tax-free) up to $35,000 of their RRSP savings ($70,000 for a couple) to help with your home purchase, or a new build. While you have 15 years to pay the money back into your RRSPs, keep in mind that while it's being used for the down payment, those funds won't be accumulating interest. There are a few specific rules for this, so be sure you qualify.
First Time Home Buyer Incentive Program
This program started in September of 2019, and is designed for those struggling to find affordable housing. If you're looking to buy a home that is less than $480,000, and have a household income of $120,000 or less, you may qualify to receive a 'shared equity' mortgage loan for up to 5% of the home's value. Again, there are a few special details and qualifying rules, so it's important to read more about this new incentive program.
On a final note, it's important to mention some additional costs you'll need to save for that many first-time home buyers don't know about or plan for in advance: closing costs. Once your offer has been approved, you'll need to plan for additional expenses such as paying for land transfer taxes (or a portion of them), inspection fees, insurance fees and legal costs…so be sure to add a little more to your down payment budget.
Buying a home is a goal that many people strive for and achieve successfully! With the lower cost of homes in Barrie and Simcoe County (compared to the GTA), coupled with low interest rates, now is a great time to buy. If you've got goals, but still need a plan and a mortgage, talk to me! As an experienced, certified mortgage broker, it's my job to help you make a plan and find a mortgage solution that's best for you. Connect with me today at 705-230-1306 and let's get started: I look forward to hearing from you.